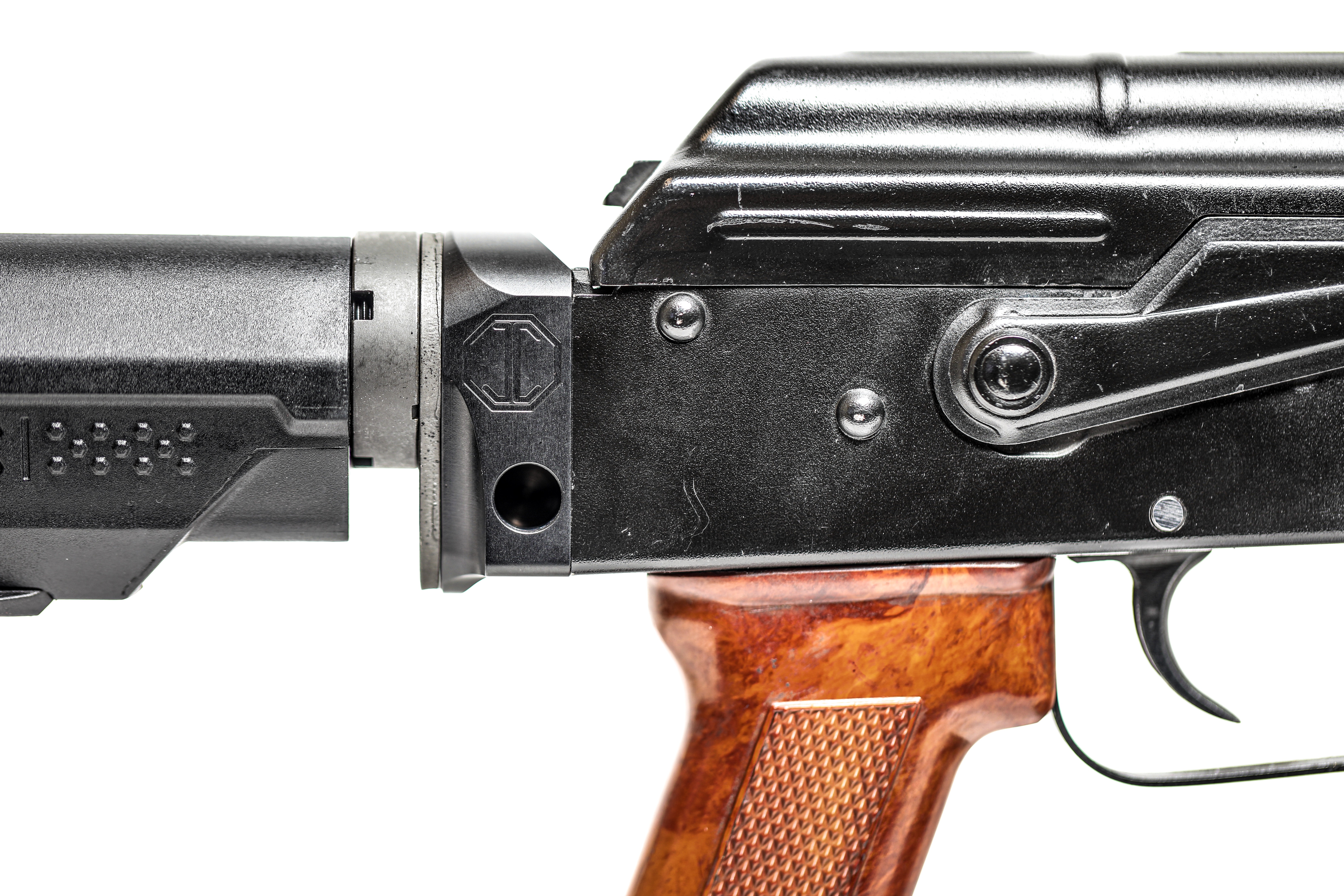 When designing an M4-AKM adapter, we wanted to bring something new & innovative to the market. Let's break down the name:
M4 (Stock/Brace style)
AKM (Firearm type)
Mounting of most M4-AKM stock adapters is specific to the individual firearm, and some have durability issues.
We wanted to manufacture something that fits EVERY AKM style receiver, using only the highest quality materials with an innovative mounting solution, that provides strength and, of course, looks good!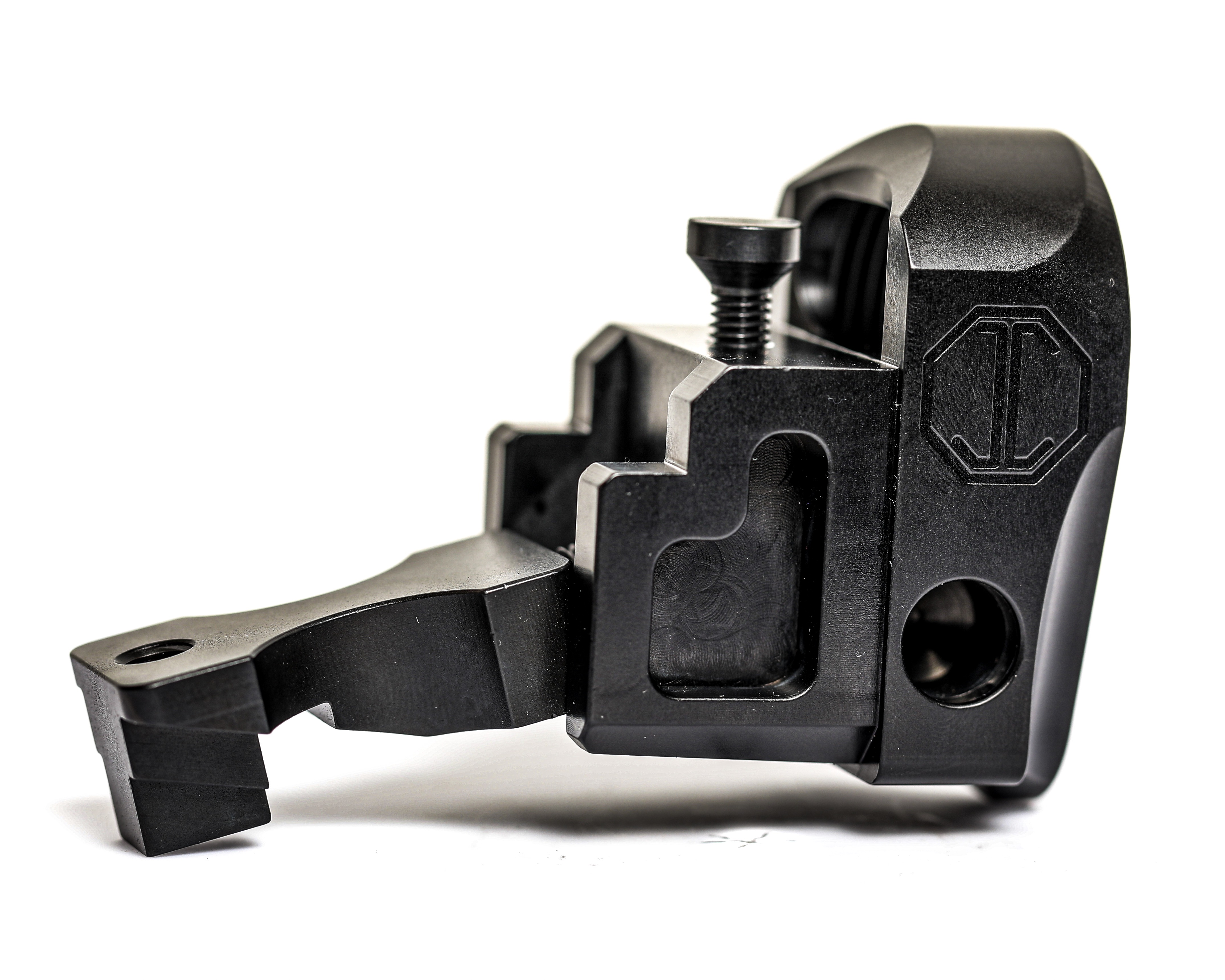 Let's talk about install and fitment.
The JMac M4-AKM Mounting system completely replaces the original t-nut with our very own proprietary t-nut, which the pistol grip then mounts to.
Our M4-AKM stock adapter bolts directly to the t-nut. This is designed to be a fluid extension of the receiver for perfect fitment, all while matching the lines of the AKM receiver then transitioning to the M4 buffer tube style stock/brace. If you follow our product lines, you'll know aesthetics are important! We want our products to perform the very best, all while looking their very best!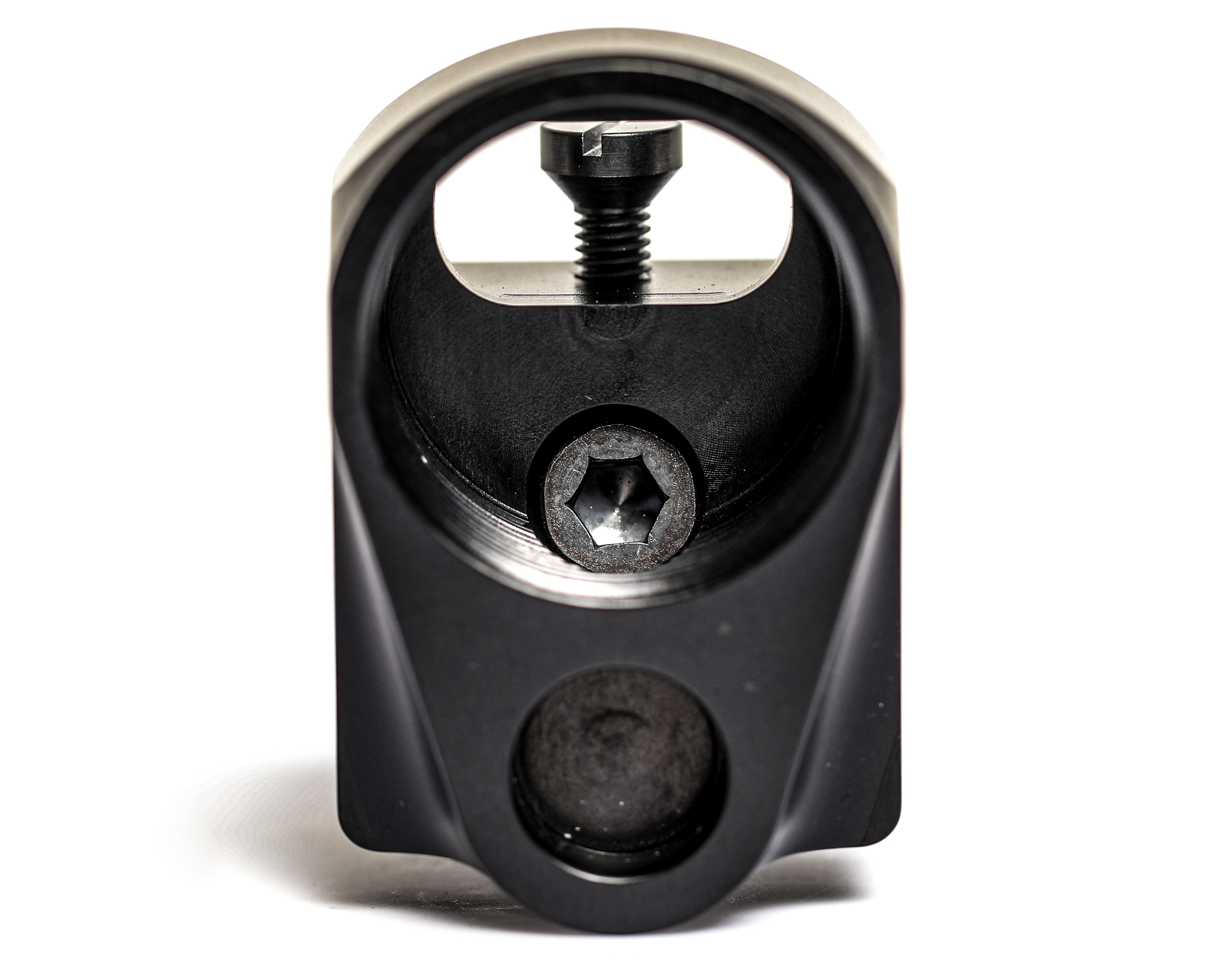 Some manufacturers do not advertise their stock adapter materials.
Our M4-AKM is machined from only the BEST aluminum available, 7075, which is nearly 2x strength of 6061 and about 3x the cost. No expense was spared during the design and manufacture of this product.
Here's the breakdown:
M4-AKM, material 7075 - T3 hardcoat anodize finish
T-Nut, material 4140 - black nitride finish
Features:
3/8" cheek rise
Integrated quick detach sling sockets with anti-rotational feature
Comes with (1) bolt and (1) screw for installation
Less than 5 minute install, (hardest part is REMOVING your original stock).
So, if you're looking for an M4-AKM stock/brace adapter that provides ultra strength and durability, then the
JMac Customs M4-AKM is the perfect product for you!
------------------------Hold up.. Wait a Minute------------------------
"BUT DOES IT FOLD?"
The answer is no, but we do have a folding option.
Press Play!
If you prefer the folding option, add these three items to your cart:
MRKT-AKM - https://www.jmac-customs.com/mrkt-akm/
RSA-MRKT - https://www.jmac-customs.com/rsa-mrkt/
M4-RSA - https://www.jmac-customs.com/m4-rsa-folding/
--------------------------------------------------------------------------------------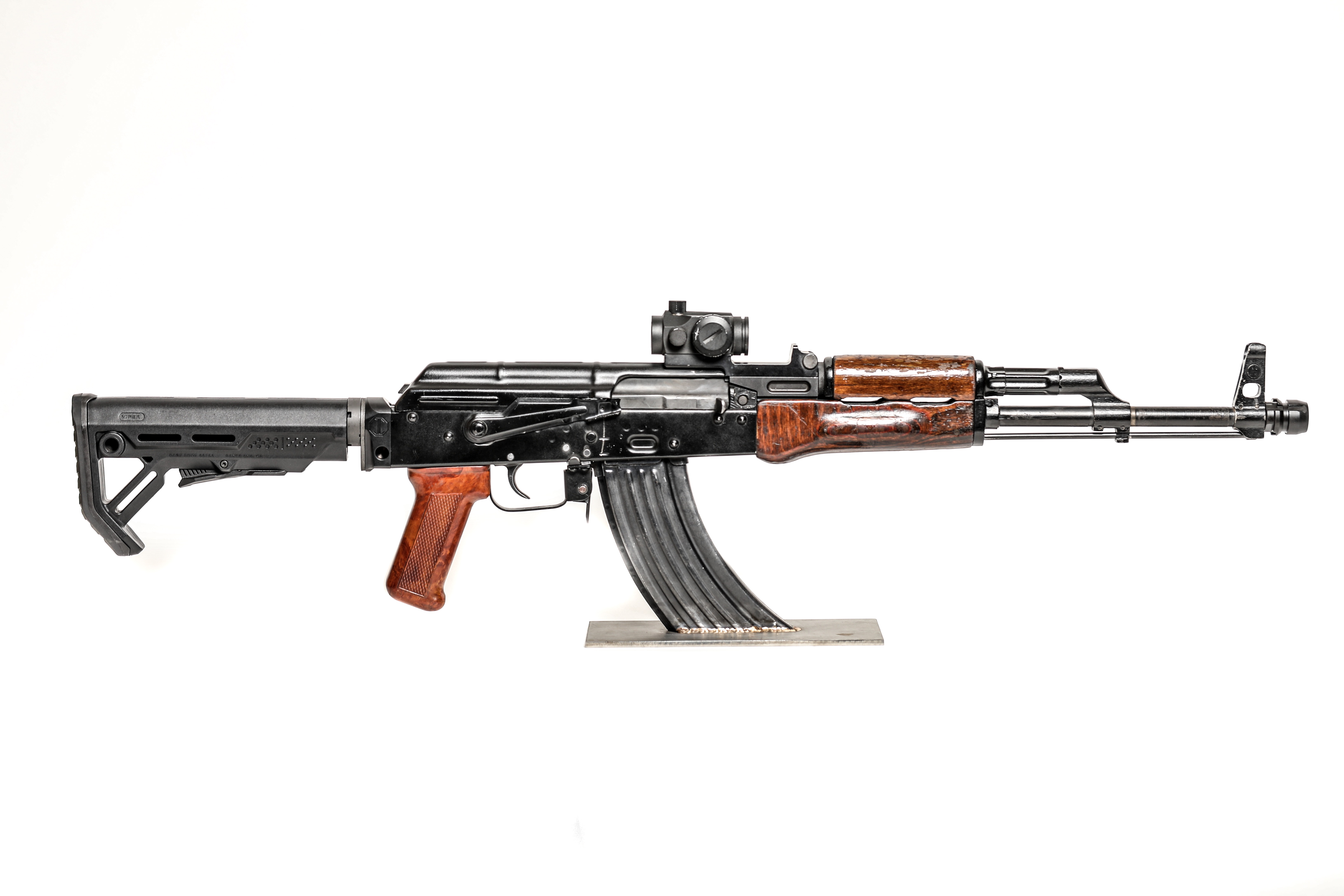 Let us know what new products you'd like to see from JMac Customs, as we are always innovating and always evolving.