You've been asking for a build specification sheet on the Infinity Milled Receiver build, here's everything you need to know!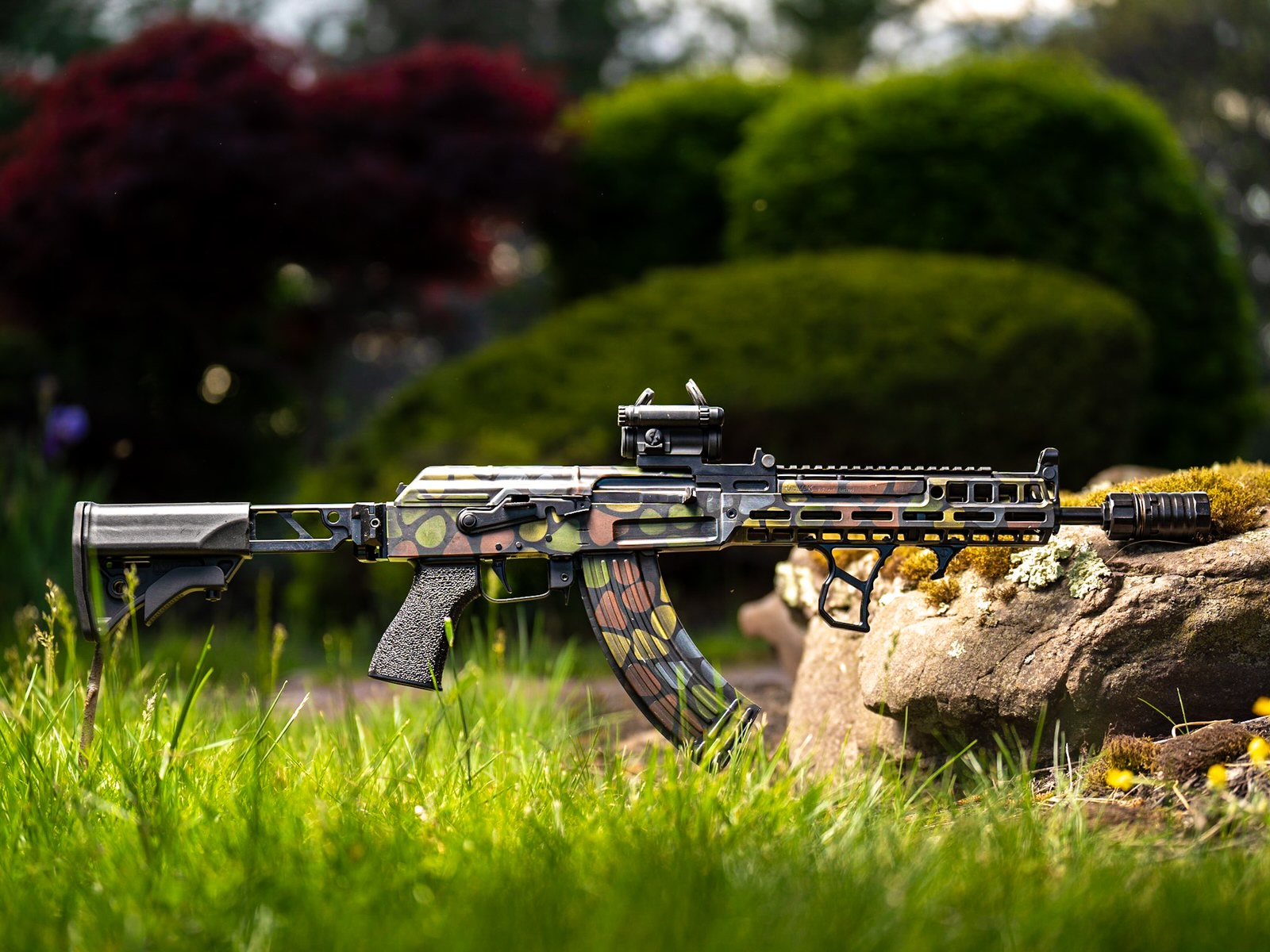 We wanted to offer a milled receiver with our Infinity Mount Technology, so we linked up with TorTort Manufacturing to bring you the Infinity Milled Receiver (IMR).
MRKT Folding Mechanism with Skeletonized Tube (ST-6)
LWRCI Compact Adjustable Stock
ALG AK Trigger Enhanced with Lightening Bow (AKT-EL)

AK Master Mount Enhanced Safety Selector

Sabrewerks Aimpoint T2 KOP Mount

RS Regulate GKR-10M Kalashnikov Rifle MLOK Rail ~ Rifle type option: Sam7
UltiMAK AK Scout Mount Mode M1-B

Handguard accessory combo: Hand Retention Device (HRD) + Skeletonized Forward Grip (SFG)
Gas Block without detent hole (GBC-13 w/o)
4C-14F-KM + Bravo Extended Blast Shield with Dead Air Keymo Adapter (also interchangeable with BDS-37)
Fashion moment -- Cop the Adidas x Gucci hoodie, HERE!
Cerakote inspo -- Imagine an end of summer rain, pebbles in our garden, the colors of fall sneaking upon us.. Justin snapped a photo and from that picture was inspired to design what we now call "Pebble Flecktarn" and, of course, we trusted Elevenmile Arms to bring the new camo pattern to life!
Built by: CW Gunwerks
10705 SOUTHWEST 216TH STREET UNIT 215
MIAMI FL 33170
786-478-6565 ~ INFO@CWGUNWERKS.COM
Featuring: Savior Equipment Shorty Rifle Rack
I hope this information helps you snag the components you need to complete your IMR build!
I'm looking forward to seeing how you spec out the IMR. For a feature, tag us on IG @jmaccustoms.
We appreciate your continued support! -Ash