As some of you saw on our social media, Shopify (a Canadian company) decided to change their Policy on what is acceptable and not acceptable to sell on their E-Commerce. A notification was sent out in August, 2018, to many users giving them until December 31st to bring their account into compliance. While we didn't actually receive this message, several others did and circulated them around. Items that Shopify would no longer allow included firearms and firearm parts listed out specifically, we believe they flagged our muzzle devices because there was a specific category that was labeled "flash suppressors".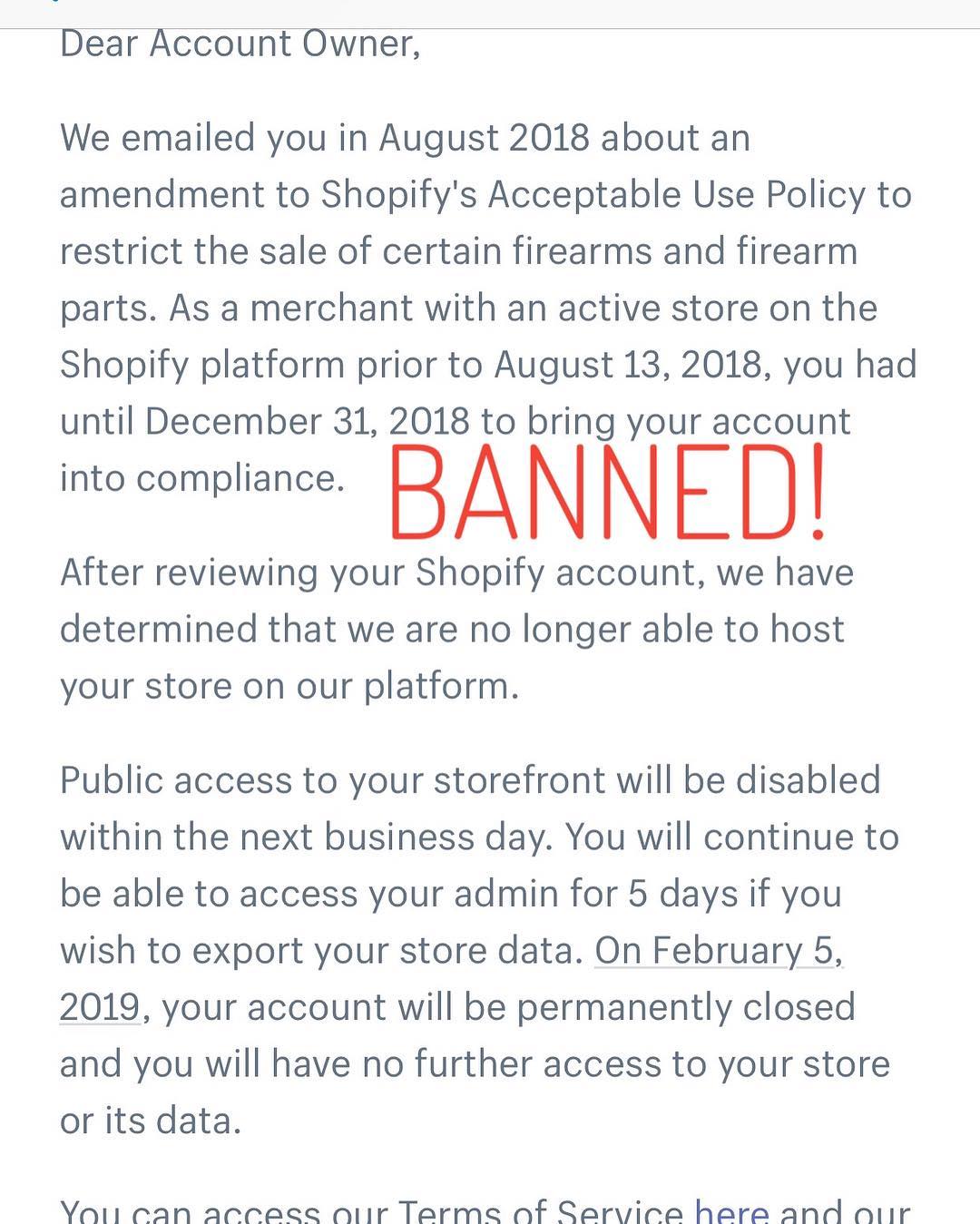 On Tuesday, January 29th 2019, we received a message that public access to our website would be disabled within the next business day and access to our stores data would be available for only 5 days, and that on February 5th the account will be permanently closed and we will no longer have access to our store or its data. This was a major blow, as some of you may or may not know Justin (owner of JMac Customs) has a full time job, so backing up all of the information and creating a new website was a major ordeal that had to be done in a short period of time! To some this is simply backing up information, to us it leaves us as a business segmented, 2 halves, if we want to know how many RRD-4C slims we've sold ever we have to look back in our records and then add that number to our new host sales, another time consuming task. Same goes with customer history, if we want to know how much an individual customer has purchased, or what they have purchased we now have to look in 2 separate places. Refunding an order that was placed on the old website is impossible, our business we had worked so diligently on simplifying and streamlining just became more complicated because a business decided that we were too "high risk" and that purging us was better than continuing to take our money.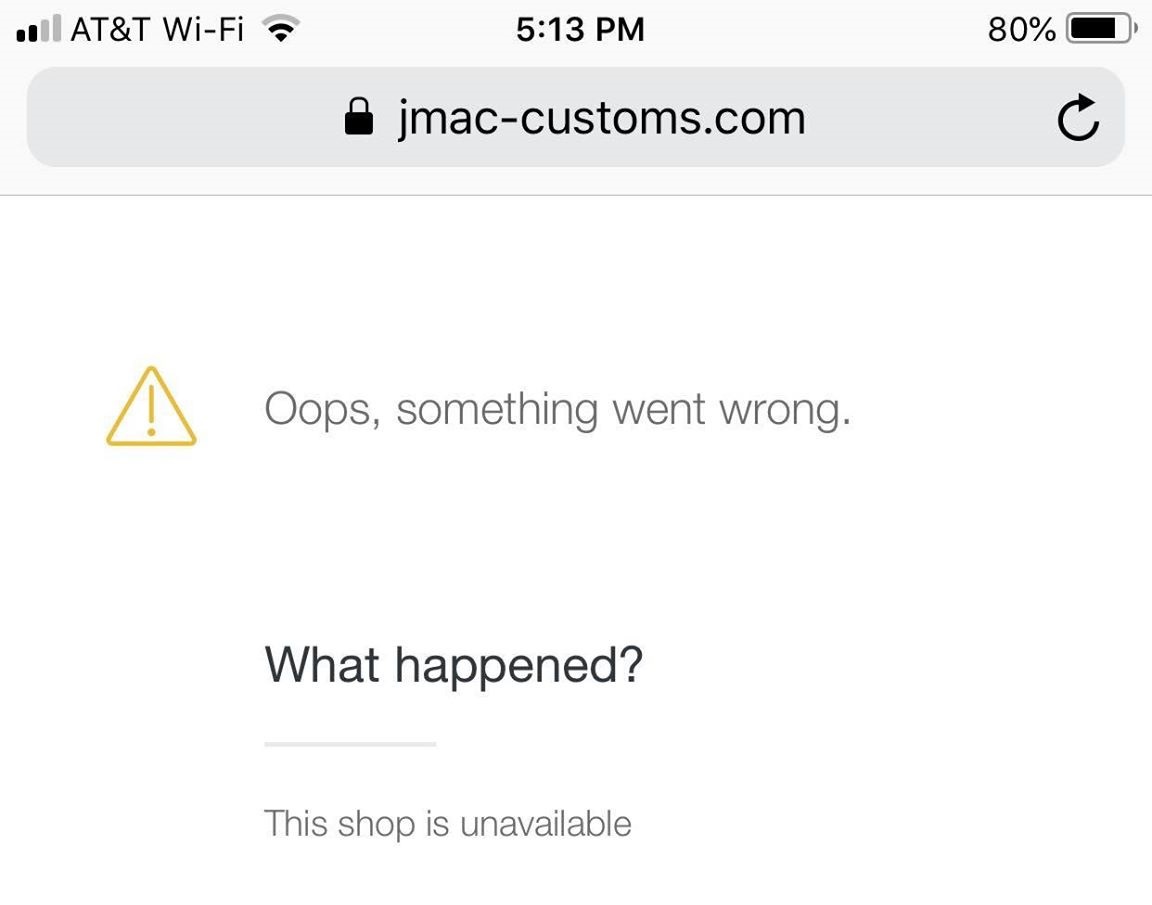 So the BIG questions was, in less than 48hrs how can we have a fully functioning website up and ready!? We went to social media, posted about Shopify removing our account and ask for recommendations for a new E-Commerce host, overwhelmingly BIG Commerce was the preferred solution! Ash picked up the phone immediately and asked very pointed questions, told them what we do and what we manufacture and they we very happy to get our business as well as several others who were purged the same day from Shopify. They took all of our information and merged over products, descriptions, inventory, pictures, customer information, everything (except order history) was able to be exported and imported by downloading a Transfer app . In the chaos, there were several other good solutions that we really didn't get information on until after we made the switch, one of them being Classic City Tech which can do all the work for you and host on woo-commerce. This is slightly more expensive up front but cheaper in the long term as there are no monthly fees and they are VERY pro 2A. https://classiccitytech.com/websites/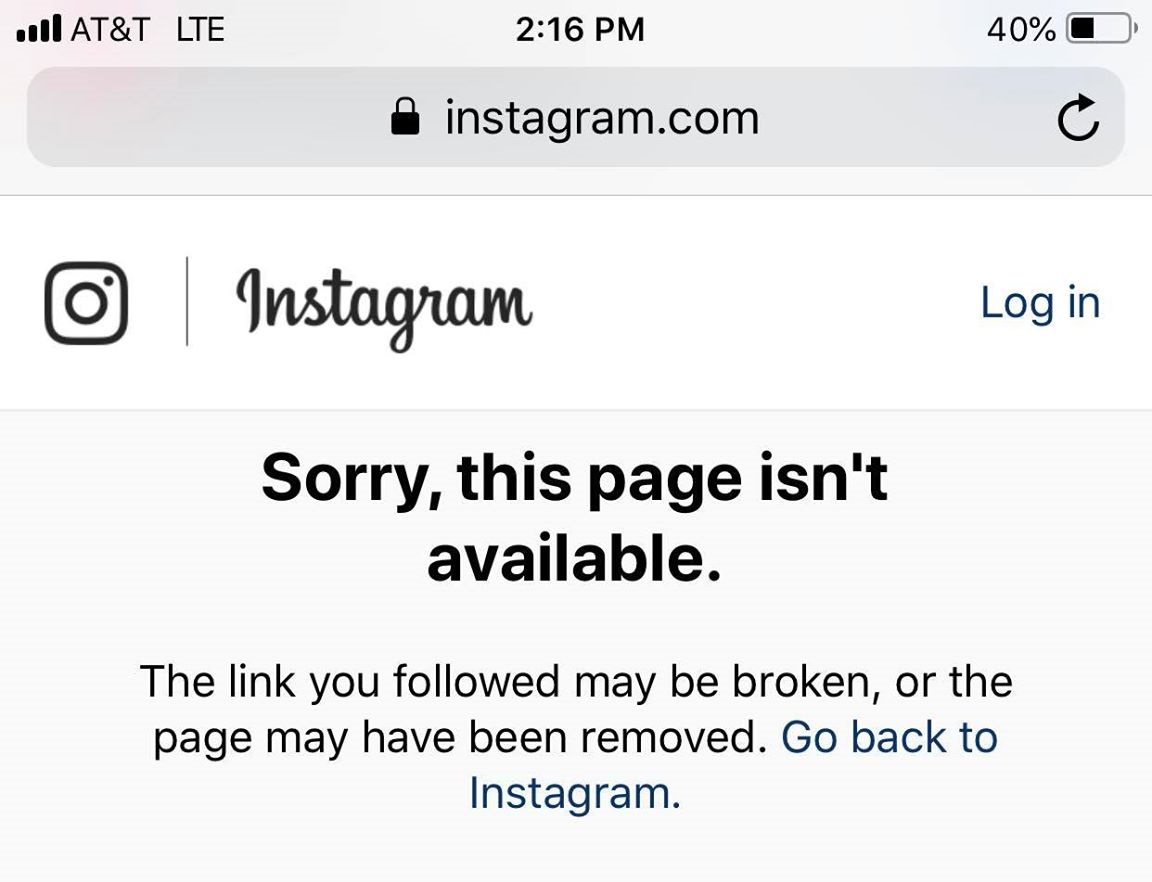 Not even 3hrs after we posted our Instagram about Shopify removing our account, our Instagram was SHUT DOWN!! Instagram provided no email, message or notification. We simply opened the app noticed the account had been logged out... 46.5k followers, 4k+ posts and countless interactions all down the drain. Luckily, we sent a few emails and somehow our account was reinstated in 5hrs. Once again no explanation, apology, or any communications of any kind. We've been told that there was likely a coordinated attack and once Instagram and/or Facebook receive so many reports against a single page, the algorithm removes the page until manually reviewed. We are very happy to be back!
SO what does this mean for you, our valued customers!? A brand new shopping experience!!! One that is easier to navigate with categories and new ways to find for your favorite products, compare options, with available options at checkout.
Check out our NEW AND IMPROVED website and let us know what you think! What do you like? what needs improved?